To all my fellow stockers and stock users:
Don't miss this!!

THE 24 HOUR OSS FUNFAIR

The 24 hour funfair will start on saturday 12th june 6pm Aus time (update soon on other timezones) and will run through to 6pm Sunday night! It will be hosted in OSS's official chatroom #stockplayground
Read all about it here:
one-stop-stock.deviantart.com/…
So YESSS! The winners of the contest
Another Universe - Another World
organized by my friend and stock-sister

are announced!
And it is a pleasure for me to feature each of these beautiful works in my journal, together with the great motivation and feedback
*
CAStock
added to each of the winning pieces:
Here are the winners:


First place - =Isra2007


Motivation for winning: The realization of the space ship as a living breeding thing, and the details to make it so beliavable are astonishing. Everything about this work, from the designed logo for Explorer Inc, to the creature standing on top of the space ship, to the organic look of the limbs despite being a machine is no less than a perfect interpretation of the theme. The dimensional shift being like rings on water is also a truly unique approach and very successful one.

Second place - ~Firnadi

Motivation: An absolutely beautiful take on a planet far, far away. The colour scheme is wonderful leading the viewer into a world full of life and warmth, looking so familiar still so foreign, leaving one to wonder what amazing creatures can be found in this unexplored, beautifully detailed world.

Third place - *starlight2infinity

Motivation: The bright colours and perfect balance instantly draw the viewer in to have a closer look. The unique and very innovative take on the actual travel between universes in the dimensional shift is fantastic, and the idea is very beauitfully done oozing a magical, out-of-this world feel.

Fourth Place - *gingerkellystudio

Motivation: An absolutely fascinating spot in a world far away, this higly detailed work of a planet with both familiar and very alien creatures and landscape is a fantastic take on the theme. The ships details are flawless, having a very organic yet steampunk feel, fitting perfectly with the pilot looking out over the landscape pondering over this never before seen world.

Fifth Place - =Renegade-Angel23

:thumb164030906:
Motivation: A beautifully detailed work of an alien creature, sitting majestically in a lush landscape full of plants and life. The efforts put into the creature and it's surroundings are clearly visible, with all that fur painstakingly detailed and the dragon-like end in a fab blue shine, who knows what other mystical life forms can be found in this world?


In addition to this journal feature, each one of the winners will be offered a choice of one of my
Exclusive Stock Packs

All the entries to this great contest can be seen here:
castock.deviantart.com/favouri…
Congrats to all the participants, and a special

CONGRATULATIONS TO ALL THE WINNERS!!

Steppeland

___________________________


Thank you so very much to each and everyone for the many, many

's, comments, features and signs of support I receive for my work. It truly isn't possible for me any more to thank you personally for every single fav, but I will continue to do effort to reply to every comment. I just have to make choices, and prefer to put my time in preparing and uploading more stock for you to enjoy, and to visit some of my friends-stock-artists and my stock users´ galleries and comment on their work too.
However, I cannot say enough how much all your support means to me, so to each of you who faved, commented or featured my work:
THANK YOU SO MUCH!





NOTE : Please do not tag me
how ever much I love you, I just don't take tags






This is an UNRESTRICTED STOCK ACCOUNT
Check My Terms of Use
steppelandstock.deviantart.com…
You are also welcome to check my
Unrestricted Stock folder
on my main account

Other Unrestricted Stock
Info and links:

lawrencededark.deviantart.com/…

Another Universe - Another World
deadline = Midnight GMT on the 3rd of June 2010

"A Native American Tale"
- deadline = June 27th 2010
Groups that organise contests/challenges on a regular basis

Create by Week

%
ManipulateThis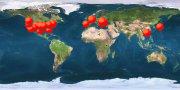 map counter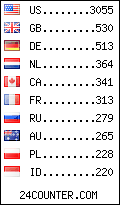 flag counter