Journal entry:
Well, yes, ... my subscription for this account has finished.
And I have decided that at this point, I do not want to spend money for a new one. I guess I can do without... although, with subscription, there are some more possibilities for featuring etc., and some less disturbance from annoying adds...
So, in case somebody would be able and willing to donate me a subscription, that would be very much appreciated.
In return, donators will receive free access on request to any and all of my exclusive stock packs steppelandstock.deviantart.com…, and a permanent mention on my journal page - with my lasting gratitude!

As you know, all the stock I offer on this account is free and unrestricted, and I will be happy to keep it that way, either with subscription, or without

Thank you all for enjoying and using my stock, and for all the support you are giving me, in the form of comments, favs and features. It's much appreciated!

Steppeland





__________________________________________________
NOTE : Please do not tag me
how ever much I love you, I just don't take tags






Thank you for previous subscription donations
To :

for 3 months subscription donation
To :

for 3 months subscription donation
As thanks, each of you can request at any time any and all of my exclusive stock packs
steppelandstock.deviantart.com…
. Just send me a note and an email-address, and I will send them to you

__________________________________________________
Thank you so very much to each and everyone for the many, many

's, comments, features and signs of support I receive for my work. It truly isn't possible for me any more to thank you personally for every single fav, but I will continue to do effort to reply to every comment. I just have to make choices, and prefer to put my time in preparing and uploading more stock for you to enjoy, and to visit some of my friends-stock-artists and my stock users´ galleries and comment on their work too.
However, I cannot say enough how much all your support means to me, so to each of you who faved, commented or featured my work:
THANK YOU SO MUCH!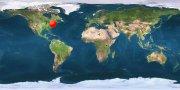 map counter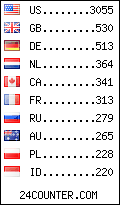 flag counter
This is an UNRESTRICTED STOCK ACCOUNT
Check My Terms of Use
steppelandstock.deviantart.com…
You are also welcome to check my
Unrestricted Stock folder
on my main account

Other Unrestricted Stock
Info and links:

lawrencededark.deviantart.com/…
>>>

Create by Week
I am a happy member of: